Sunday Gathering Information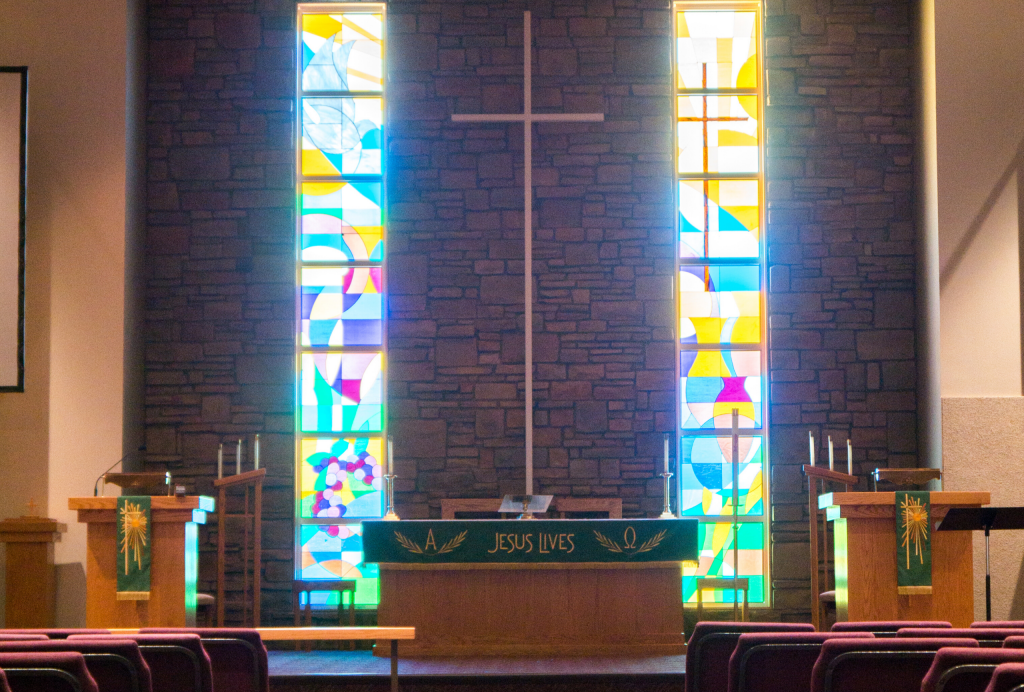 to Sunday Gathering Information
A new year 2021!
8:00am: Classic Grace Worship Indoors (Sanctuary)
10:30am: Contemporary Joy Worship Indoors
Here are the guidelines for in-person worship:
Basic Guidelines
Maintain 6-foot physical distance while in the parking lot, the building, and the grounds.
Refrain from handshakes, hugs, or other expressions of physical touch.
Masks are strongly recommended, especially for indoor worship, but for outdoor as well. Masks will be available for those who forgot them or who need them.
We will have hand sanitizers by each of the sanctuary doors as well as outside by the west doors for outdoor worship.
If you have or have had a temperature above 100.4 within 72 hours of worship, please stay home.
If you have a cough or have not been feeling well within 72 hours of worship, please stay home.
If you cough or sneeze, use a tissue to cover your nose and mouth. If you don't have a tissue, cough or sneeze into your elbow.
Wash your hands after using the restroom.
Immanuel Protocols
We will not be passing the offering baskets during worship. Offering baskets will be at each of the doors of the sanctuary and for outdoor worship the offering baskets will be located at the corners of our worship space. All are encouraged to use electronic giving from the homepage of our website or the Immanuel app (contact the church office if you need assistance with how to do this).
All interior doors will remain propped open.
If you prefer, the exterior door on the east main entrance can be opened by pressing the handicap button.
All door handles (interior, exterior, sanctuary, and restroom), the wooden pews in the sanctuary, and any metal folding chairs used for outdoor worship will be sanitized prior to worship each week.
Every other row in the sanctuary is taped off to help create physical distance between worshipers.
All hymnals, Bibles, pencils, and paper have been removed from the pews and chairs.
At this time, with moving from Red to Orange to Yellow level we are allowing some  food and beverage. Please check with the church office. You are welcome, however, to bring your own coffee in your own cup/mug, if you wish. If you do stop by one of our local coffee establishments, make sure and use Scrip to help benefit Immanuel even further!
There will be no nursery available. There are changing tables in each of the bathrooms in the west atrium. Also, the atrium is available for those kiddos that need to get the "wiggles" out!
There will be one—time-use "worship busy bags" for children located by the entrance to the sanctuary for 8:00am worship and by doors into the west atrium for 9:30am worship.