Spiritual Growth & Bible Study Groups at Immanuel
Sunday Morning Bible Study: Ron Arndt is leading a study called, "Spiritual Disciplines for the Godly Man." This group is meeting on Sunday mornings at 9:30am virtually. If interested, follow this link: https://meet.jit.si/ImmanuelMensDisciplinesStudy  If you have questions, please contact Ron Arndt at 
Monday: Global Prayer Group - Members and friends of Immanuel meet together to prayer for our nation and world every Monday in Immanuel's conference room (Room 112) at 1pm. For more information contact Sue Found at ideas.sue@gmail.com
Tuesday: Morning Men's Bible Study – We are studying the Book of James led by Paul Hein at 6am in Room 24 (Conference Room at Immanuel Lutheran Church).  If you are interested in joining us, please contact Paul Hein at heinsite@gmail.com
Tuesday: Early Morning Women's Study – We meet for the first time on Tuesday, June 30 from 6:20-7:20am. This early morning study is designed with the working woman in mind (because it's hard to find the time!) but all women are welcome! Our study this time is Paul: A Biography by N.T. Wright. We will meet at the home of Yvonne Wittrock (4200 Angelica Place, Johnstown, CO 80534) Tea, coffee and a yummy treat will be offered. Please plan to buy your own book. We would love to have you come so contact Yvonne at ywittrock@gmail.com or 208-380-9770 with your questions. 
Tuesday Afternoon and Evening: Jim Found leads a sharing group every 2nd and 4th Tuesday at 1:30pm at Immanuel Lutheran Church and 7pm at Jim's home (837 Libra Court, Loveland) We are currently studying the book Believe: Living the Story of the Bible to Become Like Jesus by Randy Frazee. For more information, please contact Jim at 970-663-5490 or inquirer.jim@gmail.com
Wednesday: Women on Wednesday (WOW!)  have been studying Miracles using the Lifelight series. We will continue these in-depth topics so come join us! We meet at Immanuel Lutheran Church on Wednesday mornings from 9:30-11am in Room 36. Please contact LesLee Heusinkveld at rlheusy@msn.com for more information about our study. 
Friday Morning: Men's Rise & Shine Bible Study Group.  Currently we are studying the Book of Malachi. This group normally meets at 6:00am at Perkin's Restaurant, however, currently we are meeting at 6:00am using the Jitsi Meet App which you can install on your phone or simply use this link: https://meet.jit.si/LovelandFridayMorningBibleStudy   If you would like more information about this study, please contact Ron Heusinkveld at rheusy48@gmail.com.
Saturday Morning:  History of the Christian Church – We meet for the first time on Saturday, June 13 at 9:15am at the home of Art Germann (4951 Filbert Drive, Loveland, CO 80538). We begin with a brief social time and start our study at 9:30am which includes an excellent video and discussion questions. We conclude at 10:30am. If you have any questions, please contact Art Germann at artgermann@centurylink.net
More Information: Sunday morning Bible classes and additional weekday small groups will start up again in the Fall. Sunday morning studies are scheduled to begin September 13th during the Education Hour, 9:30-10:20am at Immanuel Lutheran Church. 
There are a variety of weekday small groups available, and if you would like some help beginning a small group of your own, please contact Jim Found (inquirer.jim@gmail.com or 970-663-5490).These are opportunities for spiritual growth, as well as opportunities to ask questions and dialogue with others. And on top of that you can meet and make Christian friends to encourage you in your Christian walk. These topics and times that have been announced so far.
Interest Groups at Immanuel
What are Interest Groups? 
Immanuel's Interest Groups are simply groups of people with similar interests. There is no official membership list kept of each group. Rather, an email listing is collected and contact is made when an activity is planned.  Participation is welcome in any group at any time.
Because of the Covid-19 issues, a number of Immanuel's special interest groups are currently on hiatus until later in the summer. Please check back throughout the summer as these groups are looking to begin again.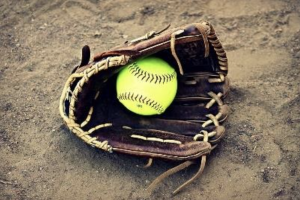 Summer Softball - Summer Softball is Happening! Pastor Glen has received the word from Loveland Parks and Recreation that softball is going to happen this summer after all. The seasons will start the week of July 6 and will run through mid- to late-August. Pastor Glen needs to register teams by June 24 so if you are interested in playing on our Men's Monday, Men's Thursday, or Coed Wednesday softball teams, let me know ASAP (gschlecht@ImmanuelLoveland.org). Pastor Glen can't guarantee that we will have all three teams – it will depend on the interest. It is on a "pay to play" with the cost being approximately $50 for registration and $20 for a jersey (if you don't already have one). (June 2020)
Men's Basketball. Start your day out right with some good pick-up basketball. We play Tuesday, Thursday and Saturday mornings at 6am. Most of the time we meet in the Immanuel gym. While it's called "Men's Basketball," it is open to women as well! Anyone is welcome to come and play. Just make sure to bring both a white and a dark shirt. If you have questions, please contact Pastor Glen (gschlecht@ImmanuelLoveland.org). You may also ask to be included on the email list to receive notification of schedule changes. During the pandemic, we have not been playing due to the related health concerns.
Hiking Group. Contact Jim Found for more information (inquirer.jim@gmail.com or 970-663-5490).
Men's Movie Nights. For Men's Movie Nights, movies are watched over a two to three week period, followed by discussion about its implications to lives as men. Movie Night takes place Wednesday evenings from 6-7pm, Room 36 (1st floor, SW corner). Here's what we're doing right now – Men's Movie Night – Watch Finding Forrester. Men, you've still got just over a week to watch Finding Forrester before our next Men's Movie Night discussion at Immanuel Lutheran Church. This is one of those movies that may be a worthwhile watch with a spouse or if you have older children (it's rated PG-13). It's a very timely movie with all that we're struggling with right now across our country regarding the racial tensions. We'll be gathering in-person for our discussion on Wednesday, June 17th from 6:00pm-7:00pm. For more information contact Pastor Glen at gschlecht@ImmanuelLoveland.org.
Women's Summer Book Club. Immanuel Women and friends, would you like to be part of a summer book club? Join together and invite friends to read and discuss three very different books this summer. These are being planned as in-person discussions. This would be a great opportunity to reach out to someone who may not be connected to Immanuel but enjoys books!
 
Here are the three books for the summer:
Passing by Samaria

, by Sharon Foster. Historical Christian fiction about racial conflict in the years after the Spanish Flu pandemic (Sound familiar?!). It is a powerful story and an opportunity discuss the situations in the story and how it relates to our experiences today. The plan is to meet late in June to discuss – but dates and times will be flexible for those who want to gather.

Sensible Shoes

, by Sharon Garlough Brown. Contemporary Christian Fiction about 4 woman on very different spiritual journeys who find community as they explore Spiritual Disciplines in their lives. Meeting in late-July to discuss.

The Dog who was There

, by Ron Marasco. The story of Holy Week from the perspective of a dog. It's a very quick read but has some wonderful imagery and is very encouraging. Meeting in mid-August to discuss.
If you're interested, please contact Gail Hein at gheinsite@gmail.com or 970-443-3078 We are meeting for the first time on Friday, June 26 at 11am at Immanuel Lutheran Church.  Gail suggests looking for the books at www.abebooks.com – all were available there.
Young at Hearts. Immanuel's Young at Hearts (55 and Better!) typically meet on Friday afternoons for lunch and a presentation or outing. Recent events have included a picnic at Viestenz-Smith Park, lunch at Schmitt's Bakery, a presentation by Jim Willard (who writes the column "Trivially Speaking" in the local newspaper), and a visit to the train museum in Greeley. Young at Hearts occasionally teams up with groups from other churches, such as St. John's Lutheran Elderberries. Depending on the nature of the event, RSVPs are sometimes needed to plan lunch or carpooling. Contact the church office to find out about the next scheduled event! During the pandemic, YAH's have not been meeting. Contact Jim Found for more information (inquirer.jim@gmail.com or 970-663-5490).
MORE INFORMATION: You are invited to contact the contact person of any of these groups for additional information or you may call the church office, 970-667-4506. In addition, if there is an area of interest you have and would like to take the lead in gathering some like-minded (or like-interested) people, you are welcome to do that. Please contact Pastor Glen at gschlecht@ImmanuelLoveland.org to let him know so we can help advertise your interest group and post it on our website.
Service Groups at Immanuel Lutheran (As of February 9, 2020)
These are just some of the ways you can be involved and engaged in ministry at Immanuel.
Cut, Sew, Quilt (making quilts for a variety of ministries)
Stephen Ministry – Ron Arndt – rtejrnt@gmail.com 303-519-3823
Compassionate Friends Ministry (homebound visitation) – Pastor Al Schroeder Schroeder.alfloco@gmail.com  970-217-0942
Lutheran Women in Mission/LWML  Sandy Northrup – sandralnorthrup@yahoo.com  970-481-2248
Funeral Ministry (helping with a meal after a funeral/memorial service)
Immanuel Meal Ministry (providing a meal for a family who needs this support; for example: new baby, surgery) – Gail Hein gheinsite@gmail.com  970-443-3078
Church Library Ministry – Pastor Ed Seely  eds3456@gmail.com 616-334-5899
Immanuel Women's Ministry – Gail Hein gheinsite@gmail.com 970-443-3078 and Rhonda Frerichs rfrerichs@immanuelloveland.org 970-381-3879
Altar Guild Ministry – Lorna Miller  970-667-3973
Military Ministry – Sandy Northrup  sandralnorthrup@yahoo.com 970-481-2248
Thrivent Builds (working in conjunction with Habitat for Humanity) – Dale Hartman dhartman@fciol.com 303-827-1994
Community Assistance Ministry – Rhonda Frerichs rfrerichs@immanuelloveland.org
Community Kitchen
Angel Tree (Christmas gifts for children whose parents are in prison) – Teresa Rost  Teresa@Rost.org 970-218-0719
Giving Tree (similar to Angel Tree ministry but supports our neighbors at Orchard Place) – Teresa Rost Teresa@Rost.org  970-218-0719
Church Nursery Ministry – Martha Semanko msemanko@immanuelloveland.org
Children's Ministry – Martha Semanko  msemanko@immanuelloveland.org 701-793-7784
Youth Ministry (middle school and high school) – Rachel Norem  rnorem@immanuelloveland.org 913-787-5246
Music Ministry – Spirit Sounds (instrumentalists and vocalists supporting Contemporary Joy Worship service); Radical Ringers, Rock'n Ringers, Bell Bottoms, Ring Joycers (children, youth, and adult handbell choirs); Chancel Choir (high school and adult choir supporting Classic Grace Worship service); instrumentalists for festival worship services and other occasional services – Kathy Schlecht  kschlecht@immanuelloveland.org 970-667-4506
Worship Support – ushers, communion servers, basket holders (children), acolytes (lighting candles – children), ProPresenter (screens for worship), sound support, livestreaming support, greeters – Kathy Schlecht  kschlecht@immanuelloveland.org 970-667-4506
Shoes (and socks) for the Holidays – Erin Bergstrom  peaceful_mtn_stream@yahoo.com 970-691-0320
Immanuel Sweetheart City Car Show and Car Care Expo – Randi Rost Randi@Rost.org 970-214-2211
In-person worship beginning July 5th and going through Labor Day weekend
8:00am: Classic Grace Worship Indoors (Sanctuary)
9:30am: Contemporary Joy Worship Outdoors (West Lawn)
Have questions for us? Ask!