Small Groups, Bible Studies, Interest Groups, Opportunities to Serve.
What follows is a listing of some of the many ways to serve, learn, grow, and be involved in the Lord's ministry here at Immanuel.
Men's Tuesday Morning Bible Study: The Tuesday morning Men's Bible Study are studying the Gospel of Matthew. They are meeting in-person at Immanuel, from 6:15am-7:30am in Room 112. If you still feel more comfortable participating from home you can join them at https://meet.jit.si/ImmanuelTuesdayMoringBibleStudy.  Questions? Contact Paul Hein at heinsite@gmail.com or at 970-690-8257.
Tuesday Early Morning Women's Study: This group meets on Tuesdays from 6:10-7:10am. This early morning study is designed with the working woman in mind but all women are welcome! The current study is "The Case for Heaven: A Journalist Investigates Evidence for Life After Death" by Lee Strobel. The group meets weekly in person and is led by Yvonne Wittrock. You do need to buy your own book. The group also shares personal updates, praises, and prayer together. Contact Yvonne at ywittrock@gmail.com or 208-380-9770 with your questions.
Tuesday Studies: MarJean Carpenter hosts a group at Immanuel on the second Tuesday of each month at 1:30pm in the West Atrium. This group is led by Jim Found, who leads the same topic and study again at 6:00pm that evening at his home. If you have questions or need directions for either group, contact Jim at inquirer.jim@gmail.com or 970-663-5490.
Women on Wednesday (WOW): WOW woman's Bible study is meeting on Wednesdays at 9:30 and they are meeting in-person at Immanuel in Room 36. They will be starting The Screwtape Letters, by C.S. Lewis. If you're interested or have questions, contact LesLee Heusinkveld (970-481-9334, rlheusy@msn.com).
Thursday Study: Paul and Gail Hein lead an in-person study on the first and third Thursdays at Paul and Gail's home from 6:30pm-7:30pm. This study is open to all. They are going through the Gospel of John using the Visual Bible. It is currently made up of couples and singles in their 50s, 60s, and 70s. For more information or questions, contact Paul Hein (heinsite@gmail.com or 970-690-8257).
Men's Friday Morning Rise & Shine Bible Study Group: This group meets Friday mornings starting at 6:00am for Bible study and fellowship. They're meeting in-person at Immanuel in Room 112. They are studying Romans and you can also join them virtually by going to:  https://meet.jit.si/LovelandFridayMorningBibleStudy
There are a variety of weekday small groups available, and if you would like some help beginning a small group of your own, please contact Jim Found (inquirer.jim@gmail.com or 970-663-5490). These are opportunities for spiritual growth, as well as opportunities to ask questions and dialogue with others. On top of that, you can meet and make Christian friends to encourage you in your walk with Christ. 
Interest Groups at Immanuel
What are Interest Groups? 
Immanuel's Interest Groups are simply groups of people with similar interests. There is no official membership list kept of each group. Rather, an email listing is collected and contact is made when an activity is planned. Participation is welcome in any group at any time.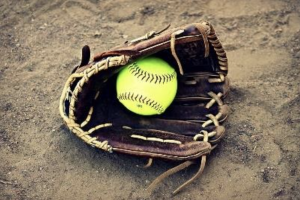 Slow Pitch Softball: In the summer, Immanuel has two men's softball teams that play in the City of Loveland Church Leagues, with one league playing on Mondays and the other on Thursdays. If there is interest, either a co-ed or women's team can be explored. In the fall, Immanuel has one men's softball team that plays on Tuesday nights. If you're interested or have questions, contact Pastor Glen (gschlecht@immanuelloveland.org or 970-667-4506).
Morning Basketball: Pick-up basketball happens every Tuesday, Thursday and Saturday in Immanuel's gym, starting at 6:00am for about an hour. High school and older are welcome to play – you just need to show up! Please bring a reversible jersey, or a white shirt and a dark shirt for teams. Occasionally, there are gym conflicts and we need to cancel or change location – Pastor Glen has an email group to inform everyone when changes need to happen. If you'd like to be added to that email group, contact Pastor Glen (gschlecht@immanuelloveland.org).
The Immanuel Walking Group: This group takes a walk each week from one to 12 hours. These walks are all in the Loveland area. The day and place of meeting changes from week to week, but will be announced in Pastor Glen's weekly email updates and you can also get that week's information directly from Jim Found at 970-663-5490.
The Immanuel Hiking Group: The group and more information will be coming out again closer to summer. Information and questions can be directed to Jim Found (inquirer.jim@gmail.com, 970-663-5490).
Men's Movie Nights: For Men's Movie Nights, movies are watched over a two to three-week period, followed by discussion about its implications to lives as men. Movie Night takes place Wednesday evenings from 5:45pm-6:45pm, Room 36 (1st floor, SW corner). For more information contact Pastor Glen at gschlecht@ImmanuelLoveland.org.
Young Adult Transformers: If you are a young adult (high school grad through 30s) and interested in connecting with other young adults, the Transformers meet twice a month – once for Bible study (currently studying "Adulting") and once for a fellowship event. These meetings are sometimes online and sometimes in-person at the moment. Check out the group's Facebook page to learn more!
Young at Hearts: Immanuel's senior (55 and Better!) group is called Young at Hearts. Activities are typically planned for twice a month, once at church for a guest speaker or indoor activity, and another time away from church for a service project or tour. Visitors and friends are welcome to all events! To be on the mailing list or to find out about upcoming dates, please contact Jim Found for more information (email to inquirer.jim@gmail.com or phone 970-663-5490).
Immanuel Women's Christian Fiction Book Club: Is your summer schedule opening up a bit? Would you like to connect with friends over a good book? Here are the books which we will be discussing over the summer on the 2nd Monday of each month. We meet at various homes in the evening and enjoy books and friendship! We'd love for you to join us. Contact Gail Hein for more details: gheinsite@gmail.com or 970-443-3078.
July 11th: "A Sweethaven Summer" by Courtney Walsh
August 8th: "The Number of Love" by Roseanna M. White
September 12th: "Last Light" by Terri Blackstock
October 10th: "If I Were You" by Lynn Austin
MORE INFORMATION: You are invited to contact the contact person of any of these groups for additional information or you may call the church office, 970-667-4506. In addition, if there is an area of interest you have and would like to take the lead in gathering some like-minded (or like-interested) people, you are welcome to do that. Please contact Pastor Glen at gschlecht@ImmanuelLoveland.org to let him know so we can help advertise your interest group and post it on our website.
Service Groups at Immanuel Lutheran
These are just some of the ways you can be involved and engaged in ministry at Immanuel.
Cut, Sew, Quilt: If you have an interest in quilting and would enjoy quality fellowship to go with it, Immanuel's Cut, Sew, Quilt group has been meeting on Monday mornings for many years. Quilts and lap robes are assembled for use by families in need, orphanages, and disaster relief programs. Anyone with an interest is welcome to come. They meet from 9:00am-12:00pm each Monday in Room 36. Stop at the church office to sign in and get directions from there.
Stephen Ministry: Stephen Ministers provide care and compassion to those going through difficult times of life. Fifty hours of ministry-specific training is required beforehand and we offer this training on an on-going basis. Upon completion of the training, the Stephen Minister is assigned a care receiver. For more information, contact Ron Arndt (rtejrnt@gmail.com or 303-579-3823)
Celebrate Recovery: Returning Soon! Do you want to heal the chaos in your life? Has your joy been stolen? If so, there's an opportunity returning here at Immanuel to help clear your mind, find grace, and to forgive yourself and others. Celebrate Recovery assists people with harmful "hurts, hang-ups, and habits" in small, 12-step groups to help you navigate the emotions we deal with on a day-to-day basis. Celebrate Recovery is a Christ-Centered Recovery Program based on God's Word. Celebrate Recovery will be starting up on Sunday, April 30 at 4:00pm to help people with addictions, anger issues, family distress and other problems. Contact Elizabeth Atkins at 970-402-2058 or atkins1978@outlook.com. For more information on Celebrate Recovery, click here: Is Celebrate Recovery For Me?
Compassionate Friends Ministry (homebound visitation) – Contact Pastor Al Schroeder at Schroeder.alfloco@gmail.com or 970-217-0942.
Lutheran Women in Mission/LWML: Contact Sandy Northrup at sandralnorthrup@yahoo.com or 970-481-2248.
Funeral Ministry: Help setup and/or serve a meal after a funeral/memorial service. Contact the church office for more information (churchoffice@immanuelloveland.org).
Meals Ministry: Help provide meals for families in need who are experiencing changes or challenges in life (birth of a child, surgery, death in the family, a change in health of a family member, etc.). If you would like to be part of this ministry, contact Gail Hein (gheinsite@gmail.com or 970-443-3078).
Church Library Ministry: Contact Pastor Ed Seely at eds3456@gmail.com or 616-334-5899.
Immanuel Women's Ministry: Contact Gail Hein at gheinsite@gmail.com or 970-443-3078, or Rhonda Frerichs at rhondz10@gmail.com or 970-381-3879.
Military Ministry: Contact Sandy Northrup at  sandralnorthrup@yahoo.com or 970-481-2248.
Security Task Force: This task force has not yet been assembled but is a need we are looking to fill. Over the past number of years we've taken numerous steps to increase security and safety for our church and school, but more work remains to be done. Currently we are looking for someone to lead a task force to review and update our security policies and consider what further measures may be needed to ensure the safety and security of all in our church and school. A variety of resources and organizations are available in northern Colorado to help us with this effort, but we need a team at Immanuel to turn ideas into everyday practice on our campus, and make sure we solid policies are in place. If you are interested in helping, please contact Pastor Glen (gschlecht@ImmanuelLoveland.org), or the church office ChurchOffice@ImmanuelLoveland.org).
Thrivent Builds: Work in conjunction with Habitat for Humanity to help build houses in the Loveland area. All ability levels welcome! If interested, contact Jeff Deaner at J_c_Deaner@msn.com or 720-413-1349.
Community Assistance Ministry: Contact Rhonda Frerichs at 667-4506 or rhondz10@gmail.com.
Community Kitchen: An Immanuel team of six serves food at the Loveland Community Kitchen on months with a fifth Saturday. To be on the list of available people, contact Jim Found at 663-5490.
Angel Tree: Help give Christmas gifts to children whose parents are in prison. If interested in helping, contact Teresa Rost at Teresa@Rost.org or 970-218-0719.
Giving Tree: Similar to our Angel Tree ministry but supports our neighbors at Orchard Place. Contact Teresa Rost at Teresa@Rost.org or 970-218-0719.
Church Nursery Ministry: Contact Martha Semanko at msemanko@immanuelloveland.org.
Children's Ministry: Contact Martha Semanko at msemanko@immanuelloveland.org or 701-793-7784.
Youth Ministry (middle school and high school): Contact Marcus Howard at mhoward@immanuelloveland.org.
Worship Support Ministry: Kathy Schlecht is Immanuel's Director of Worship and Music Ministries (kschlecht@immanuelloveland.org or 970-667-4506), leading, directing, scheduling, and overseeing these important aspects of the worship of our Savior. Many people are needed to help support our Sunday Morning Worship Services. The opportunities to serve in worship include:

Ushers
Greeters
Scripture Readers
Communion Servers
Acolytes (lighting candles – children)
Screen Support
Sound Support
Livestream Support
Altar Guild
Counters for the Sunday Offerings

If any of these opportunities sound interesting to you, or if you have questions about any of them, Kathy would be happy to talk with you about them.

Music Ministry: Immanuel has a thriving and exciting music ministry. If you would like to share your God-given musical talents, please contact Kathy Schlecht (Immanuel's Director of Worship and Music Ministries at kschlecht@immanuelloveland.org or 970-667-4506) about how you can serve. Below is a brief description of what is currently available at Immanuel:

Spirit Sounds: Instrumentalists and vocalists supporting Contemporary Joy Worship service.
Chancel Choir: High school and adult choir supporting Classic Grace Worship service.
Instrumentalists: Instrumentalists for festival worship services and other occasional services. These are currently being utilized in a limited capacity.
Children's Handbell Choirs: Handbell choirs for students happen on Wednesday afternoons!
High School/Adult Handbell Choirs: There's room at the table for you in an Immanuel handbell choir! Whether you're a beginner or a handbell ringer in hiding, consider joining in the camaraderie of a handbell choir. There is a group that meets on Monday nights and another on Sunday afternoons after worship. There is an Introduction to Handbell Ringing that will be taking place soon! If you are interested in attending this one-time event, please let Kathy know so she can get you on the list!

Shoes (and Socks) for the Holidays: Contact Erin Bergstrom at peaceful_mtn_stream@yahoo.com or 970-691-0320.
Immanuel Sweetheart City Car Show and Car Care Expo: Contact Randi Rost at Randi@Rost.org or 970-214-2211.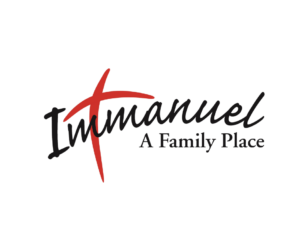 REGULAR SUNDAY MORNING SCHEDULE 
Classic Grace Worship - 8:00am
Education Hour for all ages - 9:30am
Contemporary Joy Worship - 10:30am
SUMMER WORSHIP SCHEDULE 
Classic Grace Worship - 8:00am
Outdoor Contemporary Joy Worship - 9:30am
No Education Hour during the Summer