Join us for our Education Hour!
Labor Day - Mid-May: Sunday mornings from 9:30-10:20
Summer hours listed below for each class
Sunday School
For all children in Preschool through 6th Grade
Join Miss Martha in the Children's Ministry Room (#113) for singing, a Bible lesson, crafts, activities, and, of course, fun!
Want more information? Contact Miss Martha at
Middle School
Confirmation classes
High School Bible Study
Want more information? Contact Marcus, our Youth Director, at mhoward@immanuelloveland.org
Christian Faith Informational Class
Immanuel 101
Pastor Glen's next Immanuel 101 class will be starting in Fall 2023, exact date TBD. This class will provide an opportunity to learn more about what we believe and teach here at Immanuel as we cover some of the basic foundational elements of our ministry together. This is open to people new to Immanuel as well as those who would appreciate a refresher in the basics of our Christian faith.
Led by Pastor Glen in Room 112.
Want more information?
Reach out to Pastor Glen at gschlecht@immanuelloveland.org
Summer Education Hour/Discipleship Training
"Reading, Interpreting, and Applying the Bible"
Location: Room #112
Teacher/Facilitator: Pastor Robin
How do you read the Bible well? What are some time-tested methods of studying the Bible? Are there "rules" for interpreting the scriptures that can help us understand the Bible's message faithfully? How do we apply Biblical truth to our lives so that the Spirit of God can make real the promises of 2 Timothy 3:16 – that the Bible is GOOD for correction, reproof, training in righteousness, equipping us for every good work?" Join Pastor Robin as we open the Bible together and learn more about growing in God's Word by being students of the Word. Bring your Bible and get ready to learn some new tools and methods on making the Bible "come alive" in your life! This class is being offered at TWO times in the month of June! Check it out!
Sundays @ 11am to Noon - June 4th, 11th, 18th and 25th
Tuesdays @ 10:30am to 11:30am - June 6th, 13th, 20th, and 27th
"Understanding and LIVING a Biblical Worldview"
Location: Room #112
Teacher/Facilitator: Pastor Robin and Greg Northrup
Everyone has a Worldview. A Worldview is a "lens" through which we live, interpret reality, and make decisions. It is our belief as Jesus followers that we need a Worldview is consistent, biblical, honoring of Jesus, cohesive with the Body of Christ as well as something that can be articulated and lived out in conversation and relationships. In this class, we will give an overview of Bible narrative theme and issues. The Bible's major themes will be integrated with an understanding of a Christian Worldview in and through issues such as cosmology (our understanding of God's created order), the human predicament of brokenness and sin, as well as a thorough comprehension of redemption/renewal which are foundations for understanding how Jesus calls us to live, how to interpret current global and cultural issues, and an understanding of diverse worldviews. As with the June course, this class will be offered at TWO times in the month of July. We'd love to see you!
Sundays @ 11am to Noon - July 16th, 23rd, 30th, and August 6th
Tuesdays @ 10:30am to 11:30am - July 18th, 25th, and August 1st and 8th
Adult Education Fall Term – dates to be announced
Immanuel 101 - Pastor Glen Schlecht 
Discipleship 104  – Pastor Robin Dugall
Theology 102– "Soteriology" – Pastor Ed Seely
Mere Christianity – Joe Sarr
Eschatology – "Heaven on Earth/There's More to Come" – Kathy Schlecht 
Christians Engaging the Public Square – CEPS Team 
Gospel of Luke – Pastor Robin Dugall
Lord's Prayer – Pastor Al Schroeder and Jerry Austin
Experiencing God – Pastor Greg and Lindy Hafeman
The Holy Spirit - Pastor Robin
Sharing Christ naturally in conversation - Jim Found
Financial Peace University – TBA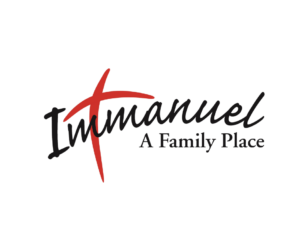 REGULAR SUNDAY MORNING SCHEDULE 
Classic Grace Worship - 8:00am
Education Hour for all ages - 9:30am
Contemporary Joy Worship - 10:30am
SUMMER WORSHIP SCHEDULE 
Classic Grace Worship - 8:00am
Outdoor Contemporary Joy Worship - 9:30am
No Education Hour during the Summer