Join us Sunday mornings from 9:30-10:20 for our Education Hour.
For Children
Sunday School
For all children in Preschool through 6th Grade
Join Miss Martha in the Children's Ministry Room (#113) for singing, a Bible lesson, crafts, activities, and, of course, fun!
Want more information? Contact Miss Martha at
For Youth
Middle School
Confirmation classes
High School Bible Study
Want more information? Contact Marcus, our Youth Director, at mhoward@immanuelloveland.org
For Adults 
Classes January 8th through 22nd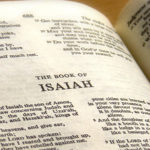 Book of Isaiah – Led by Pastor Al Schroeder (Church Library) 
This is a continuation of the Isaiah Class that Pastor Al began teaching in the fall.  We are learning from the Book of Isaiah how the God of the universe works among the nations and peoples. We see God in action in that time in history. What can we learn from the experience of God's people Israel? They were God's church in their time. They looked eagerly for hope, and it would come with Jesus.  The Bible, in Old and New Testament, tells the story of what God has done through the ages. The Holy Spirit has now bound us into God's story of engaging with the course of human events.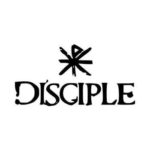 Discipleship 104 – Pastor Robin, Teacher (Sanctuary) 
This is a continuation of the Discipleship Class that Pastor Robin began teaching in November.  As we finish up this study, Pastor Robin will continue to explore not just the WHY and WHAT of understanding discipleship but specfically HOW a disciple lives.  We will learn together that God calls us, equips us, empowers us, and releases us to be His disciples in our world to be the difference makers He envisioned us being!  Join Pastor Robin in learning more about WHOSE you are, WHO you are in Jesus and also the lifestyle God challenges you to live!   
Special Classes January 29th - March 26th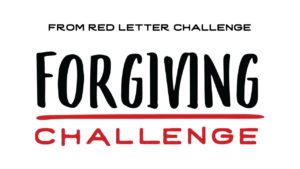 "The FORGIVING Challenge" – led by Pastor Greg and Lindy Hafeman (Conference Room)  
The "Forgiving Challenge" will be a life- changing journey as you experience the gift of God's grace so that you can share it with others. The forgiveness that Jesus is at work in you as a gift of His grace. It assures us of home in eternity but also heals and transforms our lives today. It also "commissions" us in sharing what we have been so graciously given to live our lives with a new sense of purpose in Jesus. So, come. Be forgiven. Be free. And watch how God works through you to change the world. In this class/group experience, you will discover what real freedom is like as you explore the powerful forgiveness that Jesus offers to each and every person, including you! This 6-week class/journey will lead you through 5 practical phases leading to a new understanding of freedom in Christ because a forgiven person is a forgiving person. Interested? What to join a powerful journey that is bound to make a difference in your life in the new year? Email or call Pastor Robin and sign up today (rdugall@immanuelloveland.org or 208-891-4608). NOTE THIS CLASS WILL BE LIMITED TO 14 people. Sign up in you are interested.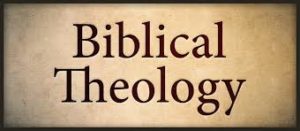 "Theology 102"(One of Immanuel's Core Adult Education Classes) – Pastor Ed Seely, Teacher (Church Library) 
The Bible is God's unfolding revelation of His plan to redeem and restore all of His perfect creation that was corrupted by human sin. Since God progressively discloses more and more of His plan throughout Scripture, the main themes, doctrines, or teachings of His Word appear throughout and are not taught in any one place in the Bible in their entirety. Rather, certain aspects of each doctrine appear when in God's wisdom He sees that His people are able to understand more and when He brings historical circumstances together in their optimum timing. Bible scholars have identified and grouped the six main doctrines of the Bible by subject in a helpful framework called systematic theology, which explains the doctrines and their logical interrelationship. This class presents these six doctrines, historically held by all traditional Christian denominations, though with some distinctions, that summarize the Bible's main teachings in a systematic order that is easy to understand and remember, providing a helpful means of learning the logic of God's redemptive plan, and its many very practical applications, thereby with the Holy Spirit's help enabling us to carry out our Lord's Great Commission to teach others also to understand and obey His commands. (Matthew 28:19-20)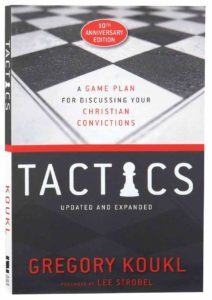 "Tactics-Game Plan for Discussing your Christian Convictions" – Joe Sarr (Room #205)  
"Tactics" is a book that has encouraged many Christ followers in their faith and their ability to develop a "game plan" for defending their faith and artfully communicating the truths of Christianity with confidence and grace. Though this class was offered a few years ago, the book is now an expanded edition and includes updates as well as further development of existing tactics, as well as the addition of an all-new tactic and a chapter on Mini Tactics filled with simple maneuvers to aid in discussions. In a culture increasingly indifferent or even hostile to Christian truth, followers of Christ need to be equipped to communicate with those who do not speak their language or accept their source of authority. In this class, Joe Sarr will guide you on how to artfully regain control of conversations, keeping them moving forward in constructive ways through thoughtful diplomacy. You'll learn how to: meet challenges, questions, and provocations with poise and conviction; effortlessly start your own faith conversations; present God's truth clearly, cleverly, and persuasively; graciously and effectively expose faulty thinking and logical fallacies; and most important, you'll learn how to get people thinking seriously about Jesus.
Class Beginning on February 5th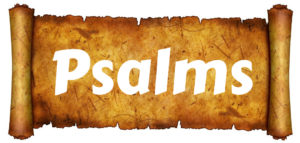 "The Psalms" – Led by Pastor Al Schroeder and Jerry Austin (Church Library)
Are you happy with your prayer life? Do you want to learn to pray with more confidence? Good news! The Book of Psalms is the Prayer Book in the Bible. It's for all Christians to learn how to pray. In praying the psalms we can gain instruction for living a good life. In these we probe God's will and find insight and understanding. One of today's most desperate needs that people are searching for is to find meaning in our daily lives. These are difficult times for us. We are meant to engage with God daily to strengthen our relationship with our Father, with our Savior and Lord Jesus, and gain the guidance promised by the Holy Spirit. Study of the Book of Psalms will begin with Pastor Al Schroeder and Jerry Austin on Sunday, February 5, at 9:30 in the library upstairs.
Class Beginning February 26th – May 7th
"Immanuel 101" – Pastor Glen, Leader and Teacher (9 weeks – Room #112)
Classes Beginning April 2nd – May 7th
"Bible 103" – Jim Found, Teacher (Church Library)
"Grief and Grieving" – Pastor Robin, Teacher (Sanctuary)
Summer Term – dates to be announced
"Reading, Studying, and Applying the Bible" – Pastor Robin, Teacher
"Understanding a Christian Worldview" – Pastor Robin, Greg Northrup, Teachers
Want more information?
Reach out to our Church Office at churchoffice@immanuelloveland.org
Christian Faith Informational Class
Immanuel 101
Pastor Glen's next Immanuel 101 class will be starting on Sunday, February 26th. This class will provide an opportunity to learn more about what we believe and teach here at Immanuel as we cover some of the basic foundational elements of our ministry together. This is open to people new to Immanuel as well as those who would appreciate a refresher in the basics of our Christian faith.
Led by Pastor Glen in Room 112.
Want more information?
Reach out to Pastor Glen at gschlecht@immanuelloveland.org
REGULAR SUNDAY MORNING SCHEDULE 
Classic Grace Worship - 8:00am
Education Hour for all ages - 9:30am
Contemporary Joy Worship - 10:30am
SUMMER WORSHIP SCHEDULE 
Classic Grace Worship - 8:00am
Outdoor Contemporary Joy Worship - 9:30am
No Education Hour during the Summer
Have questions for us? Ask!
Follow us on Social Media!