Join us for our Education Hour!
Labor Day - Mid-May: Sunday mornings from 9:30-10:20

Sunday School
For all children in Preschool through 6th Grade
Join Miss Martha in the Children's Ministry Room (#113) for singing, a Bible lesson, crafts, activities, and, of course, fun!
Want more information? Contact Miss Martha at
Middle School
Confirmation classes
High School Bible Study
Want more information? Contact Marcus, our Youth Director, at mhoward@immanuelloveland.org
Christian Faith Informational Class
Immanuel 101
Curious about who we are at Immanuel? Wondering what we believe and teach? Wanting to formally join Immanuel? Immanuel 101 is a 9-week class where those questions can be answered. There is no obligation to join after attending the class, but you will be given the opportunity to do so. Immanuel 101 starts September 17th during the Education Hour in room 112 (look for the signs!). If you or someone you know would be interested in attending the class, let Pastor Glen know so he can have enough materials prepared.
Led by Pastor Glen in Room 112.
Want more information?
Reach out to Pastor Glen at gschlecht@immanuelloveland.org
Fall Classes Starting Sunday, September 17th
"Heaven on Earth!"
Location: Room #36 - LWML Room
Teacher/Facilitator: Kathy Schlecht
This 6-week class taught by Kathy Schlecht is based on much of the theological and biblical material she explored in her doctoral journey. The class will cover what is called "Biblical Eschatology" which is the study of the victory of Jesus over death and the grave, the promise of God to restore His creation at the end of time, and the vision of eternity that the Scriptures reveal. This study will give you a fresh vision of heaven, and will encourage you and build up your hope in Christ!
"The Gospel of Luke"
Location: Room #206 - upstairs
Teacher/Facilitator: Pastor Robin
The Gospel of Luke stands out among the four gospel stories of Jesus in unique, various ways. It is not only the longest of the Gospels, but it starts tracing Jesus' life earlier than any other biblical narrative. Only Luke reveals anything about Jesus' childhood. Only Luke describes Jesus' family's visit to Jerusalem when he was 12 years old. Only Luke has many of Jesus' key teachings through parables. Luke's story of Jesus is from a historical perspective that makes it perfect for us to study how the gospel is relevant to us and our times and world. In our Adult Education ministry, we are committed to having at least one, ongoing Bible Study open weekly for any adult who is interested in learning more about God's Word. Pastor Robin will be leading this study this fall for 8 weeks. There will be plenty of new insights to learn as well as ample time for discussion as we grow in Jesus together.
"The Lord's Prayer"
Location: Room #Church Library - Upstairs
Teacher/Facilitator: Pastor  Al and Jerry Austin
The Lord's Prayer is the most well-known prayer in the Bible. It was taught by Jesus, formulated, composed, and taught specifically BY Jesus for His disciples to use in their own prayer life. The Lord's Prayer is the ONLY prayer that the bible tells us that Jesus actually taught His disciples. The prayer has been recited, heard, sung, and used so often that it has lost a bit of its life and impact. The prayer itself is very powerful and punchy. It is NOT a magical incantation…but a MODEL or PARADIGM or PROTOTYPE of what prayer should look like as a Jesus follower. God-honoring prayers are more than cries for help, strength, mercy, miracles, or prayers for changing other people. The Lord's Prayer is supposed to change US…it is a VISION of what a great prayer life can be. Join Pastor Al and Jerry Austin as they give a thorough and biblically-centered overview of this life-changing prayer in this 4 week class.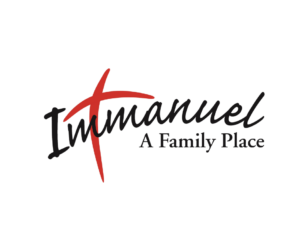 REGULAR SUNDAY MORNING SCHEDULE 
Classic Grace Worship - 8:00am
Education Hour for all ages - 9:30am
Contemporary Joy Worship - 10:30am
SUMMER WORSHIP SCHEDULE 
Classic Grace Worship - 8:00am
Outdoor Contemporary Joy Worship - 9:30am
No Education Hour during the Summer