"Whose Children Are They?" Documentary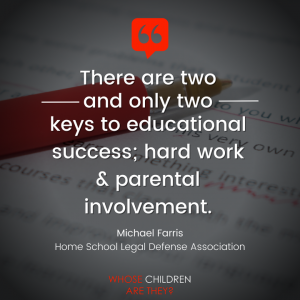 On Tuesday, March 29th @ 6:30pm, Immanuel Lutheran Church and School is hosting a new documentary film that addresses a very relevant and current topic that is impacting our culture and families across the country. "Whose Children Are They?" is the groundbreaking and powerfully persuasive documentary featuring brave teachers, empowered parents, and front-line experts who have pulled back the curtain about what is truly happening in our public schools today. This film is bound to be a great starting point for a cultural conversation about the current state of public education. "Whose Children Are They?" will inform and equip parents, teachers, grandparents and concerned people of our community, to partner together for the well-being of our children. Tickets are $12.50 per person. Pastor Robin Dugall, Immanuel's new Director of Discipleship and Connecting Ministries, will be leading a brief discussion after the film. To attend, you can either:
Purchase a ticket online (RECOMMENDED/ENCOURAGED) - tickets are $11.00, plus about $1.50 for taxes and fees, using the following link: https://brushfire.com/faithcontentnetwork/-/530362
Purchase a ticket when you arrive on the 29th (check to be made to Immanuel Lutheran Church) for $13.00.
Any questions? Email Pastor Robin (rdugall@ImmanuelLoveland.org).